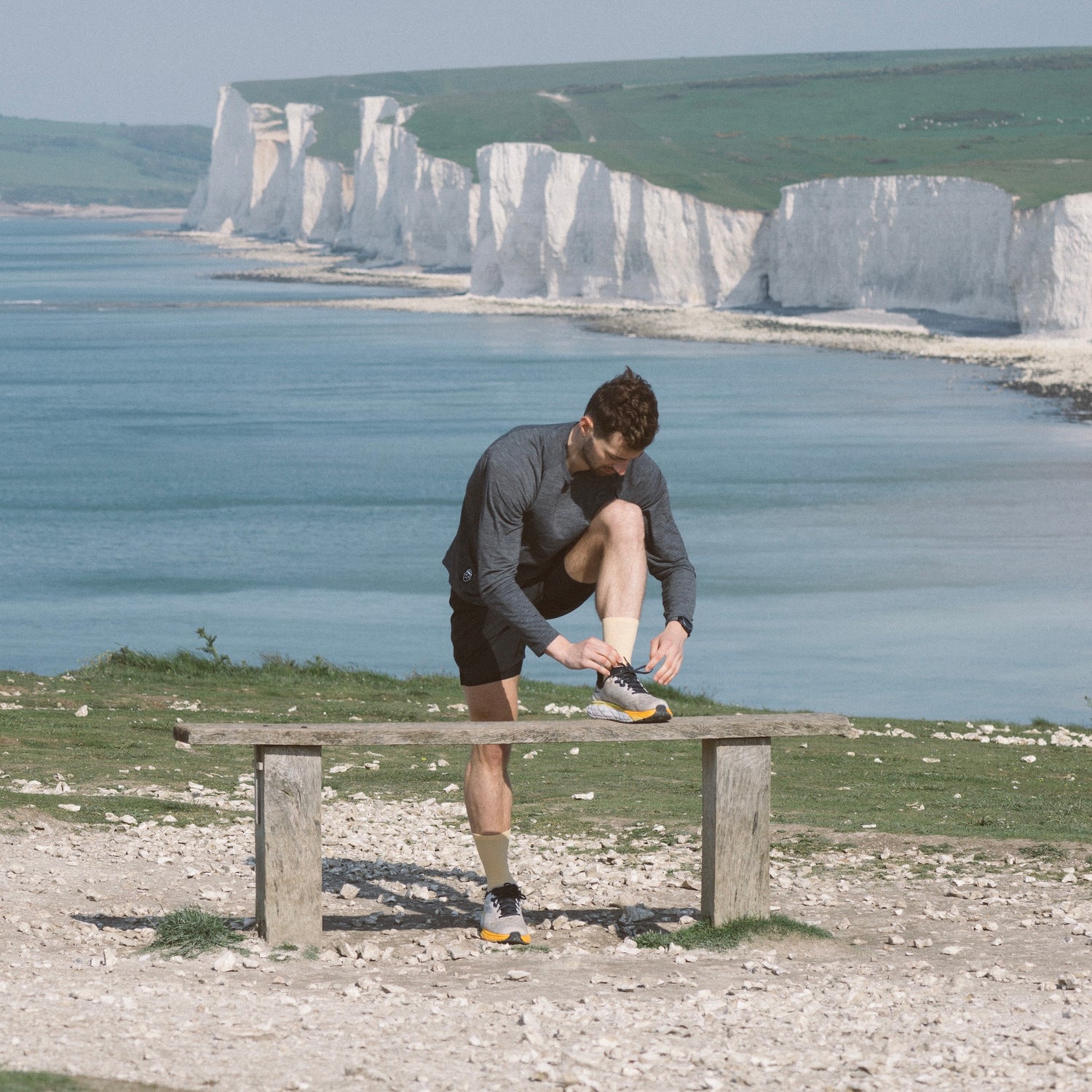 "Inspired by the roads and trails that brought us here, Angry Pablo's EarthTone Collection pays homage to the role of nature in shaping our love for riding, running (and relaxing) through natural shades and sustainable fabrics."
As you might have gathered from our recent instagram antics, we've finally launched the Angry Pablo EarthTone Collection. The last few weeks have been a whirlwind. First, we headed to Italy to see the finished products and show off our duolingo progress, then we set about planning and shooting our launch video, and finally we organised the first ever Angry Pablo launch party in Brighton (of which we hope there will be many more). And, despite some serious sleep deprivation, we had a blast. Thank you once again to everyone who came along.
During the planning stages of the launch video, lots of discussions were had about where to film. Exotic locations are definitely 'in' at the moment, and, admittedly, it was hard to resist the temptation of travelling to some spectacular corner of Europe to try and blow our instagram followers' proverbial socks off with some incredible sunsets and remote mountain passes. 
But, the more we thought about it, the less sense it made to do that. Over the last few years we've really enjoyed reconnecting with the people and places that make us feel fortunate to be from the South Coast, and the EarthTone Collection is in many ways a product of our experiences growing up here. 
All of the people and places involved in the launch video have played an important role in the making of Angry Pablo. Whether it be childhood friends (with up-until-now undiscovered modelling careers) that we used to train with and race against, old training routes that have been neglected in recent times, or new friends that we've had the pleasure of getting to know along the way. 
The video is designed to show more than just a new range of cycling, active and casualwear– it encapsulates our brand ethos of bringing like-minded people together to feel good, look great and be active. 
Each product featured has been developed over the best part of two years to showcase our passion for a more laid back approach to sport, life and technical garments. With colour schemes, material compositions and designs completely unique to AP, the EarthTone Collection aims to strike a subtle balance between performance, sustainable manufacturing and style.