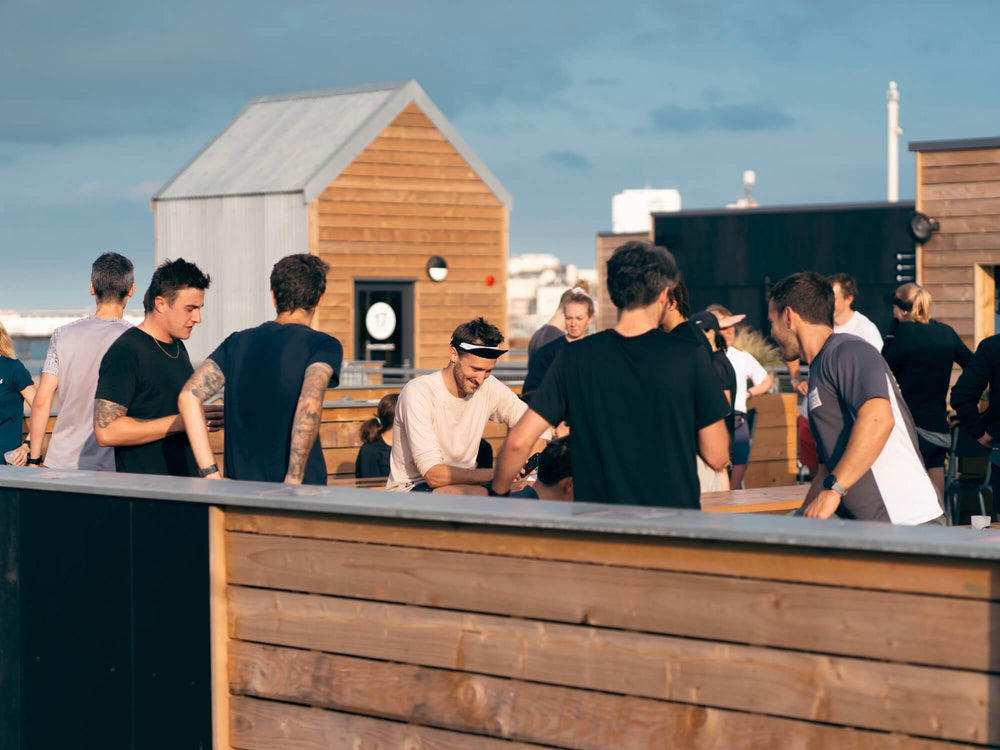 It was back in July that we launched the first edition of our weekly run club. The recently opened Brighton Sea Lanes was chosen as a meeting place; a location which provided the perfect backdrop for Friday morning exercise. Our aim was simple- to challenge the misconceptions of Pablo's angry nature and to give people a reason to get up early and exercise by offering an inclusive, welcoming community. It didn't matter how fast or slow you were, our run was designed to provide a platform for local people to run and drink coffee together without any performance-related pressure. Fika, a popular local cafe, had kindly offered our runners a 10% discount off their post-run coffee & pastries. How else was I going to persuade Felix to come?
When we turned up for the first time at the beginning of July, we waited nervously for people to arrive. A few people had posted into the group chat on WhatsApp the previous evening to ask a couple of questions, but imposter syndrome nevertheless started to creep in and I prepared myself for 30 minutes of very questionable chat from Felix. 
Fortunately, a trickle of friendly faces started to arrive, and after introducing ourselves to each other, we set out on the first ever Angry Pablo Social Run. Coffee, pastries and conversation followed, and we bid farewell to each other promising to meet the following Friday. 
As each week passed, more and more people started to turn up. Friends of friends were invited, and it soon became apparent how much people enjoyed coffee, socialising & running  (though not necessarily in that order). It was clear that the Angry Pablo Social Run Club wasn't about the run, and we were all for it. 
One member of the group has quite aptly collectively coined attendees the 'Pablos'. In true Angry Pablo spirit, and with 40+ people now regularly attending the Friday morning Social Run Club, we have plans to offer more social events across Brighton throughout the winter. 
If this sounds like something you'd like to be a part of, you can sign up for free by clicking here. In the meantime, we'll leave you with this short video to give you a sense of what it's all about.
Leave a comment